Collections
Curls or finger wave, retro looks are on trend in the Autumn/Winter Collection
Those who appreciate vintage hairstyles will surely love the new Autumn/Winter Collection of Jean Louis David. Taking a look back over the 60 years of hair styling since the brand was created in 1961, Jean Louis David has chosen to focus on curly and wavy styles, so representative of glamour and femininity over the decades, bringing it up to date with a contemporary twist. A nostalgic accent comes through this season, with retro hairstyles combining the charm of the past with all the charisma of modern times. A perfect cocktail for an on-trend and (naturally) sophisticated look!
Undefined waves
Those tightly controlled finger waves from the 1920s have been revisited: this season they're allowed to break free, rock-chick style, and have been reinvented with a contemporary twist.
The famous 1920 waves usually worn with short or bobbed hair can now be worn with long hair! Here, the Jean Louis David waver has been used to create an undefined wave which gives a wild and rebellious look. And, to bring some volume to the roots to highlight this "undone hair" look, we applied a little Jean Louis David Go Style Texture Powder.
Smooth waves
If you prefer a discreet and refined hairstyle, try this smooth wavy look. It's soft, delicate and has an air of vintage glamour.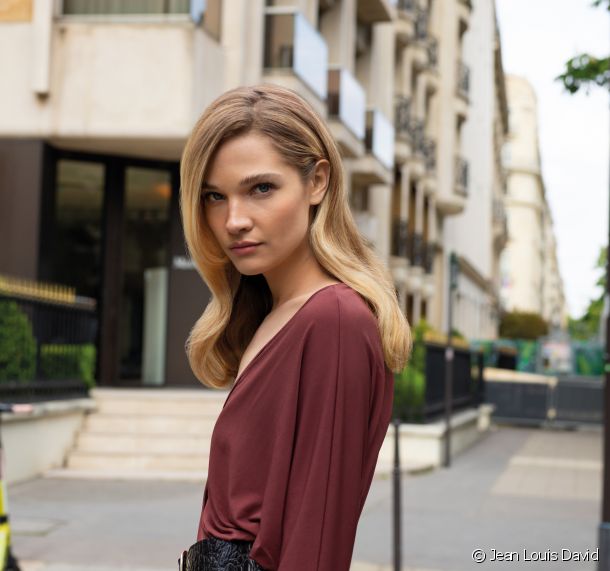 Taking as a starting point the sophisticated silver screen glamour of the 1920s but revisiting it with a more minimalist approach, this chic hairstyle is created with the help of the Jean Louis David Go Style Sculpting Paste. The roots are sleek, the lengths are full of movement and shine, and the resulting look is very couture.
Unruly curls
Wild, voluminous and dynamic, this haircut is perfectly suited to women with a strong temperament!
Who says curls are a sweet and demure hairstyle? These unruly curls prove the opposite to be true: the lengths are curled and then messed up to obtain a wild, untamed look and the volume is increased tenfold, which gives character to your haircut. Jean Louis David Go Style Perfect Curls allows you to work the curls naturally, while the final touch, the Go Style Wavy Spray gives a perfectly untamed look. A hairstyle to make even Aunt Polly in the hit series Peaky Blinders turn green with envy.
Tight curls
How about channelling a 1990s English girl look?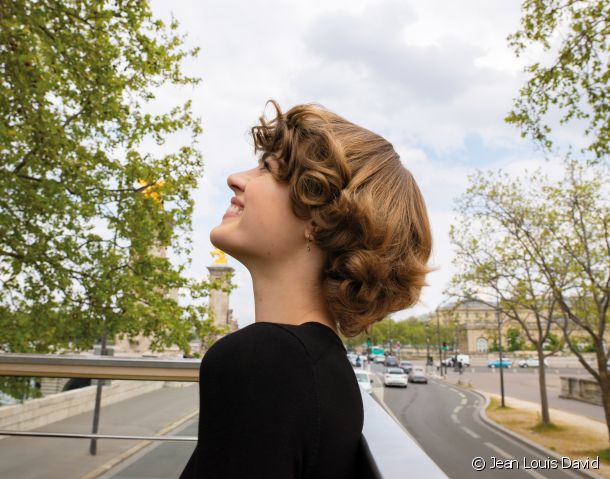 Go for it! But for 2021, we're revisiting the tight curls of the 1990s with a modern touch. This time, much like the iconic Jean Louis David hairstyle, we don't curl the roots. Here the waves are added to the crown of the head only, with the help of a curling iron. And, to ensure that the hairstyle lasts all day long and accompanies you wherever you go, finish it off with a spritz of Jean Louis David Go Style Fix Spray, which brings a touch of shine to your curls.
Voluminous crimped curls
Love the max volumes of the 1980s, along with curls and the crimped effect? This one is for you!
An original hairstyle that combines vintage glamour and contemporary style, it's created with a subtle mix of textures, crimped sections and extra tight curls. And to keep the volume from drooping, a touch of Jean Louis David Go Style Shine Wax followed by a spritz of Go Style Fix Spray will be your secret weapon.