Combine the bob with a fringe: dare to try the trend!
This season, the fringe is a real must-have! Impossible to miss, whether it be in the street, on the red carpet or at the biggest designers' fashion shows. Why not try it with your bob?
Which type of fringe should you go for?
In 2016, fall in love with a fringe which is long, straight and full. It must stop just below your eyebrows to add mystery and depth to your eyes. Furthermore, it is meant to be slightly curved for a voluminous effect, so the fringe stands out. It should ideally frame the face and give you a bold hairstyle, full of character.
Which style bob?
This season, make way for the short bob! After several years of the long bob winning everyone's vote, the short version has made a big comeback. The hair should ideally be straightened and jaw length. Just as on the catwalk, try to keep maximum thickness to create a 'ball effect' around your face. However, you don't need to mark out a parting. This will allow your fringe and bob to merge to perfection.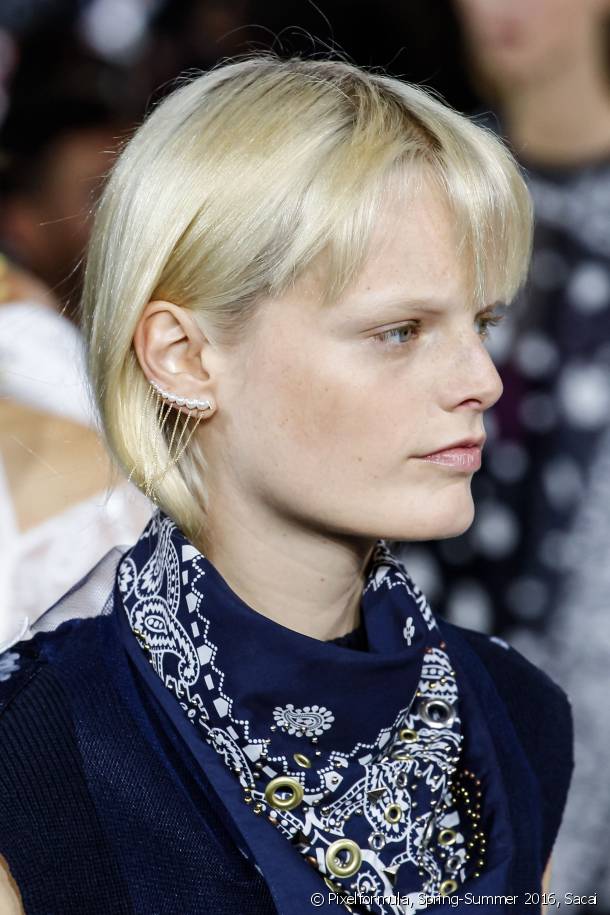 Personalise your haircut!
Just like at the fashion show, feel free to enhance your hair by colouring it, always favouring a natural and luminous effect. Furthermore, your fringed bob suits all textures and types of hair. If yours is wavy or curly, you can leave your hair as it is or straighten it when you wish to change your look.
This article inspired you?
Take action and find your salon
The essentials

of the season