3 on trend hairstyles seen on the catwalk
Spring is fast approaching… The perfect occasion to boost your look by trying out new hairstyles. We have selected 3 on trend styles for you, spotted during recent Fashion Weeks. Just what you need to start the season looking more stylish than ever!
The conventional plait from the Proenza Schouler fashion show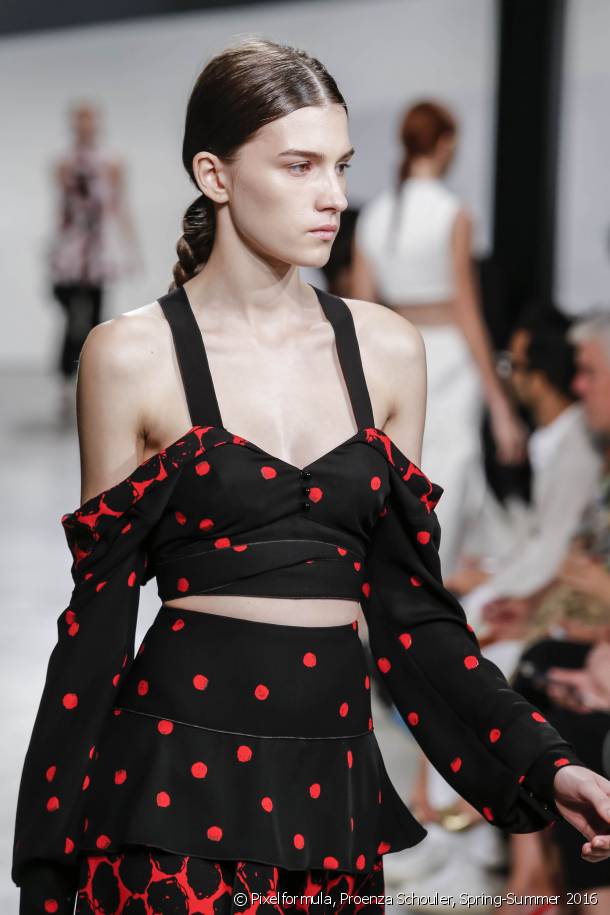 This low plait suits long hair the most and those looking for an elegant and simple look. Simple to create, it adapts easily to all of your outfit choices. It's down to you to decide if you prefer a 'messy' or a more conventional look. To create it, work with clean and perfectly detangled hair. Mark out a clear middle parting. Then gather your hair at the nape of your neck and tie it into a low ponytail. Finally, form a three-strand African braid, holding it in place at the tips with a transparent hair tie. Fix it all with hairspray for maximum hold.
Soft curls from the Sonia Rykiel fashion show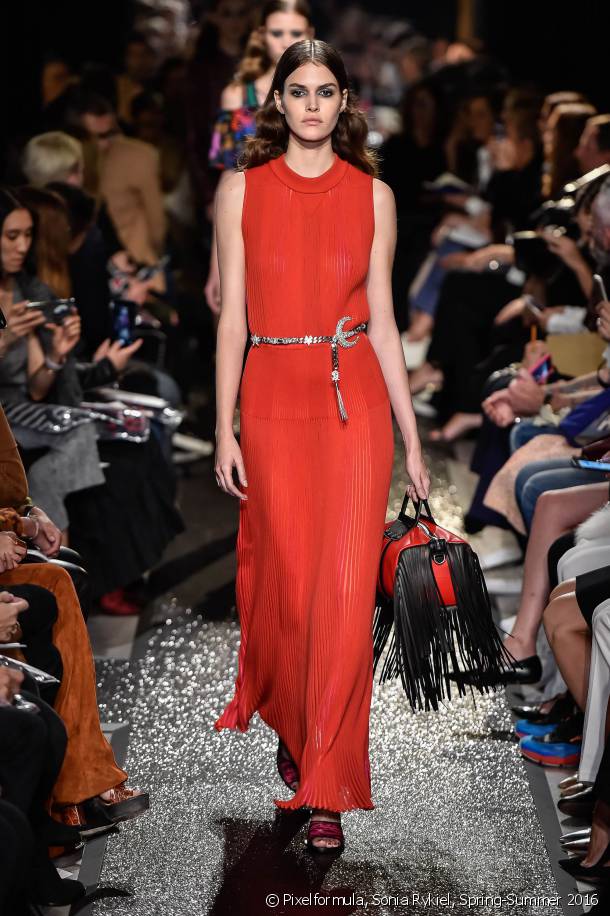 On the catwalk, models have been showcasing floaty curls which are full of movement. This hairstyle is perfect for long, thick hair as it maximises its volume. As it is sophisticated and ultra-feminine, why not wear it for your next evening out! To recreate this look, mark out a clear middle parting. Apply Design Mousse to your hair, then curl it strand by strand from midway down, using straighteners. Then flatten down your roots with a small amount of gel and place your hair behind your ears. Apply Fix Spray to finish.
The plaited bun from Valentino
This Spring, multiple plaits are quite simply essential! They are also regularly seen on celebrities. Once adopted, these plaits will give you an irresistible urban-chic style. For a perfect result, be inspired by this fashion show and feel free to combine it with other tied-up styles such as a high bun. To do this, create as many plaits as you desire. Direct them all towards the point at which you will tie up your hair, then form a high ponytail. Next, wrap your locks around the ponytail to create your bun. To finish, hold it in place with flat hairpins, before applying hairspray.
This article inspired you?
Take action and find your salon
The essentials

of the season