3 hairstyles for meeting the in-laws
When you meet the parents of your special someone, you need a polished yet not overly austere hairstyle to show them that you are the responsible type but not uptight! Here are 3 hairstyle ideas that are perfect for making a good impression.
Flawless sleek blow-drying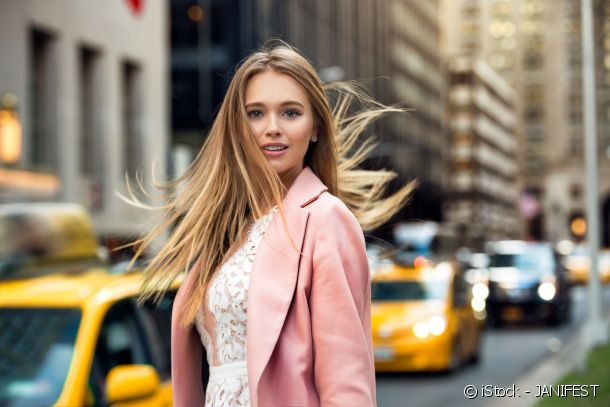 To look elegant without going over the top, sleek straight locks are perfect and have the advantage of suiting both bobs and XXL hair.
To create this flawless sleek blow-dried look, first pre-dry your hair upside-down to get more volume. Then, lift your head back up and separate out your locks using clips. Fit a concentrator nozzle onto your hairdryer before you start blow-drying. Always start with the sections underneath and use a round brush, working from the roots down to the tips, following the movement with the hairdryer.
A floaty chignon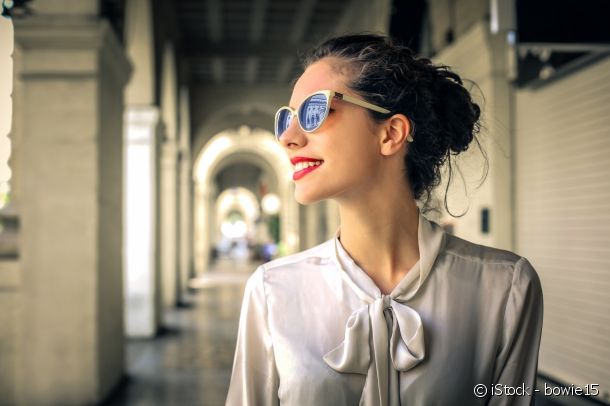 Forget nonchalant top knots and overly formal low buns, and opt instead for a standard but slightly higher chignon. Add a twist to this look by creating a de-styled effect.
To create this floaty chignon, gather your hair towards the back of your head with your hands, so as not to flatten down the hair at the front. Then put your hair up in a mid-height ponytail. Next, wind your locks around themselves to form the chignon and hold the hairstyle in place with hairpins. All you need do now is pull a few strands out of the up-do for a laid-back look, and hey presto!
The side fishtail braid
Find the perfect balance between sincerity and a sense of responsibility with this sophisticated braid. How could anyone resist your Bohemian chic look, which shows that you are on the button as well as having exceptionally good taste?
To create your fishtail braid, start by marking out a side parting. Then move your hair over to the opposite side to the usual way it falls. Separate it into two sections to start the side braid. Pick a fine section from the right-hand side and bring it into the centre of a section on the left hand-side. Repeat this movement, alternating from right to left, to bring a section from the left over to the right and pulling it tight. Then braid in this way down to the tips so that the fishtail brushes your shoulders. If you have fine hair, feel free to loosen the braid slightly to give it more volume. Finish by spritzing on hairspray, and that's all there is to it!
This article inspired you?
Take action and find your salon
The essentials

of the season