Which hairstyle should be worn with a cocktail dress?
Chignons, wearing your hair down, a styled front section… Finding the perfect hairstyle to go with a cocktail dress isn't always easy. Here are a few tips on how to get an incredibly on-trend look.
Choosing a cocktail dress in itself is a tricky task: feeling comfortable whilst looking elegant, being dressy without going over the top. However, once you've successfully met the challenge, you still need to pick a hairstyle to enhance your figure. To avoid committing any faux pas, we have suggested three essential styles for you to try.
1. A side-swept floaty chignon and a low back dress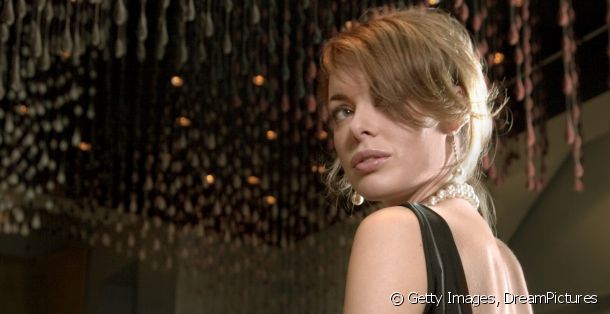 You have opted for a glamorous look with a low-back dress. Couple it with a sophisticated hairstyle with a touch of mystery. A floaty chignon combined with a side-swept front section is perfect for creating a highly feminine, contemporary look.
To create this style, start by separating out a section of hair for the side-swept front section. Tie up the rest into a ponytail, but not too tight for a deliberately effortless look. At the point where you have tied up your hair, wrap your ponytail around itself gradually, fixing it with flat hairpins. Once the floaty chignon has been formed, wet the front section and structure it with a comb and a hairdryer to create that side-swept look. To finish, apply hairspray all over for maximum hold.
2. A low chignon, blunt fringe and a bandeau dress
You have succumbed to a bandeau dress which shows off your figure. To tone down that sexy side of the outfit and to add a touch of sophistication, opt for the low chignon and blunt fringe combo.
First of all, gather your hair towards the back of your head. Form a low ponytail using a black or a transparent elasticated hairband and wrap your hair around it, fixing it in place with flat hairpins. Unlike the floaty chignon, your hair should be perfectly slicked back for a neat look.
Then, structure your fringe using your fingers. Do not use a heated brush or a comb, to avoid giving it an overly poker straight look. As a result, the difference in volume between the fringe and the chignon will create a pretty contrast. Finally, apply fixing spray to ensure that your style looks perfect right through to evening.
3. Wavy hair, a headband and an 'oh so 50's' dress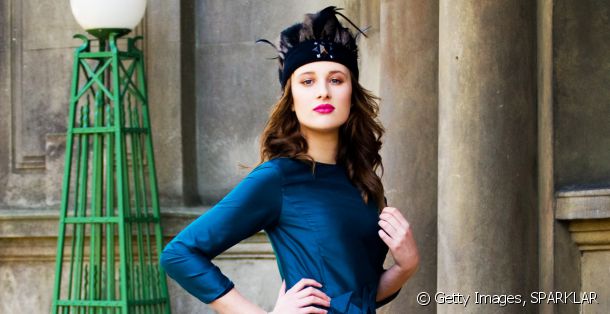 A perfectly fitted dress with bow trim will give your day a retro feel. To create the best possible look to go with this outfit, your hairstyle should also be old school – a very on-trend look at the moment. Volume coupled with a wonderful headband is enough to create this effect.
If your hair isn't naturally wavy, use curling tongs and create big curls. Loosen them with your fingers to avoid creating a perm look and place the headband gently on top. Quick, simple and effective, you couldn't ask for more – and the end result is very sophisticated.
This article inspired you?
Take action and find your salon
The essentials

of the season