Plaits: 3 easy hairstyling ideas
Whether it's a fishtail plait, a simple plait or a tight to the head braid…Plaits are both timeless and particularly feminine. With thousands of different types of plaits to choose from, this tied up hairstyle allows you to vary your look on a daily basis. Opt for these 3 hairstyles which you can create alone at home in the space of 10 minutes flat!
A braided crown for a bohemian look
Work with clean and untangled hair. However, wait for 24 hours after your last wash to create this style so your hair is less slippery. Start to form a plait tight to your head above the ear of your choice, going towards the front. To do this, separate a reasonably large section of hair into three bits. Pass the left strand over the middle one, then do the same with the right one, each time incorporating new bits of hair. Then follow your hairline to form your crown. Once you have finished, hold it all in place with flat hairpins, then fix with hairspray.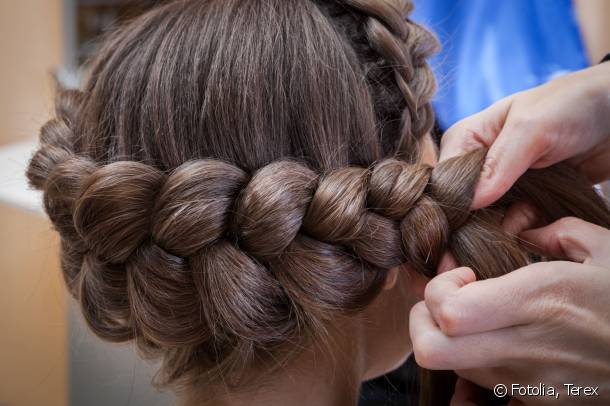 A half-up half-down ponytail for a romantic look
Here is a perfect hairstyle for rushed mornings before going to work! First of all, mark out a clear side parting. Separate a section of hair at the front of the head and form a simple plait, using the African plait technique. Hold it together at the tips with a transparent hair tie. In the same way, form a second plait on the other side of the parting. Join the two plaits together at the back of the head, before tying them together. Leave the rest of your hair as it is so it falls down your back.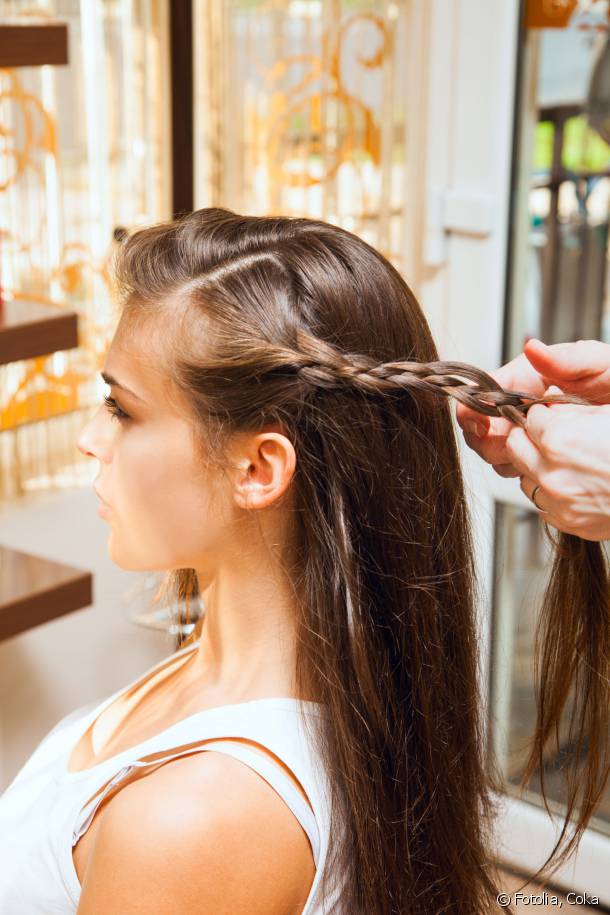 A fishtail plait
Over a few seasons, this hairstyle has emerged as a real must-have for any self-respecting fashionista. First of all, form a low ponytail on the side of your choice to help you start off your plait. Then select fine strands on each side. Gather them in turn towards the middle, repeating this all the way down. That's it, your fishtail plait is formed! Once you have got to the ends: take out the hair tie you used to tie it up and use it to hold the plait in place at the tips. To finish, apply hairspray for maximum hold.
This article inspired you?
Take action and find your salon
The essentials

of the season