How to create the high ponytail from the Balmain fashion show?
The Balmain Fashion Show was one of the most memorable of the Spring-Summer Fashion Week 2016 in Paris. We liked the appearance and outfits of the models and especially loved the high ponytails they wore! Discover this sophisticated hairstyle and learn how to reproduce it step by step.
Step 1: prepare your hair
Work with clean hair. Untangle it carefully using a flat brush, preferably a hog's hair hairbrush. Then apply thermo-active Absolute Shine Leave-In Treatment to your hair. Then straighten out your locks section by section using straighteners. Your aim: to obtain smooth and sleek poker straight hair! How long you straighten your hair for depends on its length and thickness.
Step 2: form the ponytail
Gather your hair at the top of your head using a brush to assist you. Then tie up your hair with a transparent hair tie. Above all, consider flattening down your roots on top of your head to give an ultra-smooth and simple effect to the hair. Select a reasonably thick strand of hair, then wrap it around the point at which you tie it so as to conceal the hair tie. Fix it with a flat hairpin and let the rest of your hair fall down your back.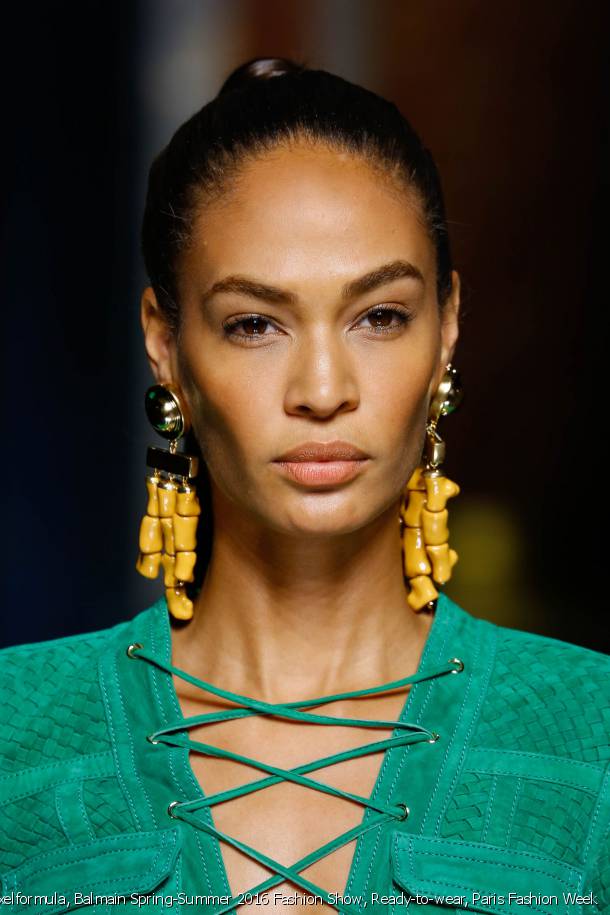 Step 3: fix the hairstyle
Heat up a small amount of Design Gel in your hands, then apply it to the roots. You will eliminate any remaining frizz and will give a shiny aspect to your hairstyle. Use a fine comb to assist you to tame any small hairs around your face. To finish, apply Fix Spray for maximum hold, then use Shine Spray to obtain ultra-glossy hair which will also smell great for hours!
This article inspired you?
Take action and find your salon
The essentials

of the season