How to create a donut chignon?
Achievable for all, the donut chignon is a must-have style with a great number of qualities. Its aim? It allows you to obtain a sophisticated look in 10 minutes flat! Learn how to create it step by step so you can wear this look for all occasions!
What exactly is a donut chignon?
The donut chignon gets its name from the accessory used to create it. In fact, the donut is a sponge circle which comes in various sizes and colours. It allows you to create a chignon full of volume, by creating the perfect illusion of thick hair with plenty of depth. Once you've finished styling, you get an immediate curved effect! The biggest benefit of this chignon is that it is easy and quick to create . Furthermore, it adapts to all hair textures, whether your hair is wavy, curly or frizzy. The only disadvantage: it just suits mid-length to long hair, at least down to the collar bone.
What are the steps for creating this chignon?
Firstly, detangle your hair using a flat brush. There should be no knots left in your hair to obtain a perfect result. Then gather your hair at the top of the head and create a very high ponytail using an elasticated hair tie. Place your donut at the base of your tied-up style, by sliding your hair inside it. Let your hair fall down so it covers the accessory. Then use a transparent hair tie to hold your hair in place. All you need to do now is create your chignon by wrapping your hair around your accessory. Hold it in place with as many chignon hairpins as you require, before fixing it all with hairspray .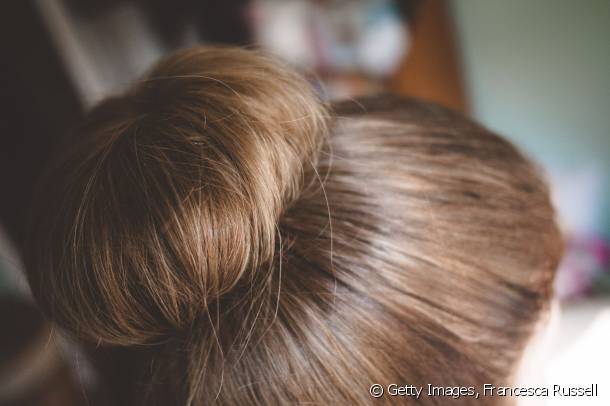 How can I wear the XXL chignon?
However you like and with any clothing style! Combine your chignon with an elegant outfit for a completely sophisticated look. Alternatively, this hairstyle allows you to add an elegant edge to an original, off the wall or relaxed style. Furthermore, feel free to add effects (slicked back, floaty, wavy…) to vary your hairstyles. Finally, you can wear your donut chignon for all occasions: for work, for sport or for your next evening out… believe us, it is bound to create a great impact!
This article inspired you?
Take action and find your salon
The essentials

of the season