Seen on the Haute Couture Spring-Summer 2016 catwalks
Are you inspired by the fashion shows during Fashion Week? Straight, sophisticated and conventional bobs, glam rock layers and 100% Californian waves…we take a closer look at three of our favourite hairstyles which were spotted on the catwalk!
The straight bob from the Georges Hobeika fashion show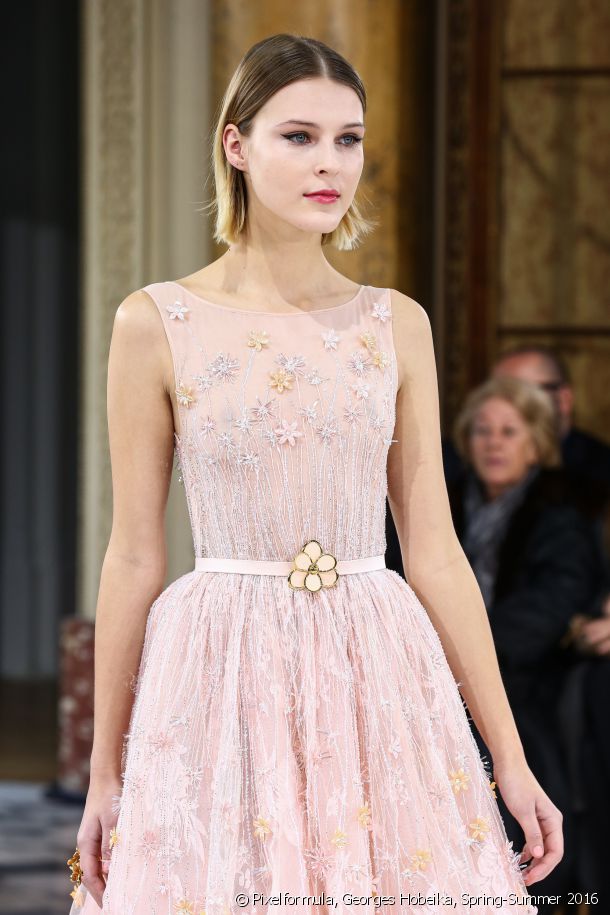 Do you want a sophisticated and conventional look for every day? The straight bob is the perfect solution. The hair is structured by a middle parting and placed behind the ears, keeping the hair perfectly out of your face. As for the haircut, the hair doesn't need to be layered. It's the perfect option if you wish to maximise the volume of your fine hair.
To create this straight bob look, work with clean and dry hair. Apply a thermo-active treatment to your locks (Absolute Shine Leave-In treatment is a safe bet) and straighten them with straighteners. To do this, go from the roots and move slowly down towards the tips. You just need to go over your strands once if your heating device is at the right temperature (180°C for fine hair, 210°C for thick hair). To finish, fix your style with hairspray.
The rock look from the Jean Paul Gaultier fashion show
This summer, go for a rock hairstyle which is both on-trend and timeless! As for hair colouring, be daring! Platinum blonde, intense brown or black ebony…go for a colour which is full of character to emphasise your haircut with a 100% glam-rock style. Just like the models on the catwalk, dare to try a thinned out or a layered haircut. Also, play with textures by giving different effects to your hair (deliberately effortless, scrunched, curved etc…).
Californian waves from the Alexandre Vauthier fashion show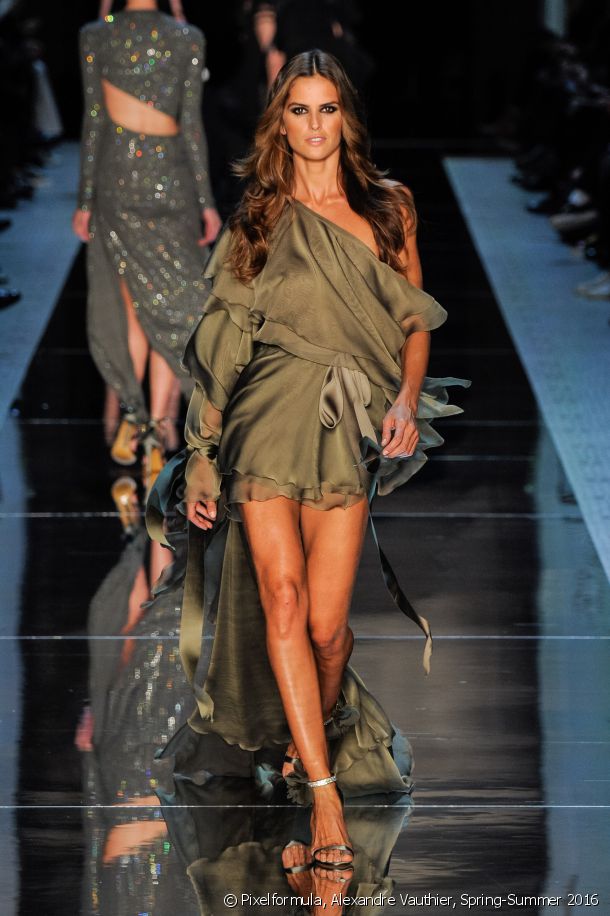 Sand, salt and sun: the winning combo for Californian waves. This hairstyle relies on highlighted strands and natural waves created by the ocean. To obtain this effect, start by playing with colour. Say goodbye to radical bleaching, and instead opt for a sun-kissed effect which is more subtle and easy to maintain. For a golden, slightly lightened effect, Jean Louis David suggests the Sunlight technique – a personalised service which allows you to lighten all the colours of your hair.
As for your hairstyle, focus on waves. To successfully create this wavy effect, use a sculpting product to help you (such as Design Mousse by Jean Louis David). Perfect for obtaining the shape you desire without weighing down your locks. Then apply a thermo-active treatment to protect your hair against the heat (you will need to use a heating device to create your curls). Select a relatively thick strand of hair, wrap it around the device, wait for a few seconds and release. Repeat this all over. Once your hair has cooled down, break up your curls with your fingers and fix it all with hairspray to finish.
This article inspired you?
Take action and find your salon
The essentials

of the season