Men: how can I maintain my long beard?
For several years the beard has been considered as a fashion accessory in itself! It dresses the face, gives you a certain look and allows you to express yourself by personalising your style. If you have opted for a long beard, which has been highly on trend for several seasons, discover how to maintain it, keep it clean and in good health.
Carefully style your beard
Each morning, detangle it with a hard bristle hairbrush. Ideally, choose a hog's hair brush to boost your hair's shine and to avoid static. Always work your beard, focusing on small sections of stubble to control any rebellious areas and obtain an immaculate finish. Doing this on a daily basis will prevent any knots forming. Furthermore, if you wish to loosen your beard hair, try straightening it using a hairdryer.
Wash it regularly
You will therefore eliminate any residue accumulated throughout the day (pollution etc.). To do this, use the same shampoo as you use on your hair. The must-have product? Moisture and Lightness Shampoo from the Oil Therapy range which is both nourishing and hydrating. It will instantly boost your beard's shine! Always apply conditioner afterwards to make your beard as soft as possible.
Our advice. Once your beard is clean, dry your face and then apply a day cream. A soft beard full of vitality requires perfectly hydrated skin.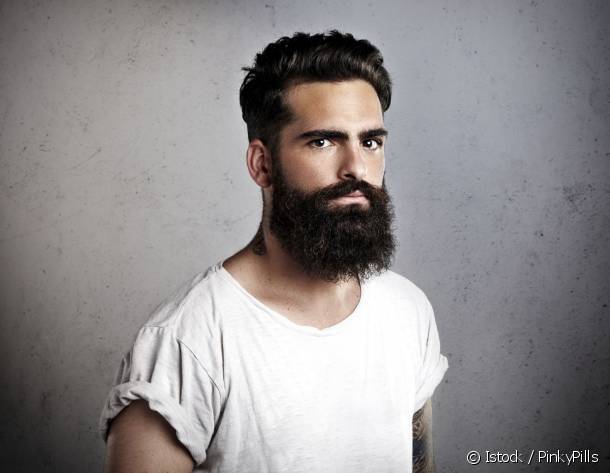 Regularly apply a targeted treatment
Your beard's hair structure is often thicker than normal hair. It therefore needs a specialised treatment. Once a week apply drops of beard serum or beard oil, delicately massaging your beard so the product sinks in.
You can also carry out weekly exfoliation to get rid of any dead skin. Above all, choose soft treatments as your beard hair is very fragile. To carry it out, apply a small amount of the product using circular movements for a few minutes before rinsing thoroughly with water.
This article inspired you?
Take action and find your salon
The essentials

of the season