How to show off your radiant blond hair? Streetstyle
Our Streetstyle model of the day has caught our attention with her flawless look! She has radiant hair which is full of vitality, whilst her clothing style is to die for. We have therefore broken down her whole look for you to give you some great ideas to copy.
Ultra-luminous hair colour!
She knows how to perfectly maintain her long and thick blonde hair and has emphasised it with a full, slightly layered cut. She has also opted for a side parting to maximise its volume. But the thing which draws all of our attention is her hair colour! She has light blond hair which has been enhanced with natural blond highlights. This colour is a real success: it catches the light perfectly, illuminates her pale complexion and goes really well with her blue eyes.
A look which is both on trend and feminine
By the looks of her clothing style, our Streetstyle model is a seasoned fashionista! She is wearing a mid-length leopard print dress, the key piece of her outfit, giving her a look which is full of character, without losing an ounce of elegance. Furthermore, she has emphasised her slim waist with a thick belt. Her aim: to highlight her slender figure. She has completed her outfit with a long, black belted blazer for a modern and sophisticated finish. As for accessories, she has opted for simplicity. She has therefore chosen a classic, dual-colour shoulder bag. Not forgetting her scarf and high heeled boots which are both black.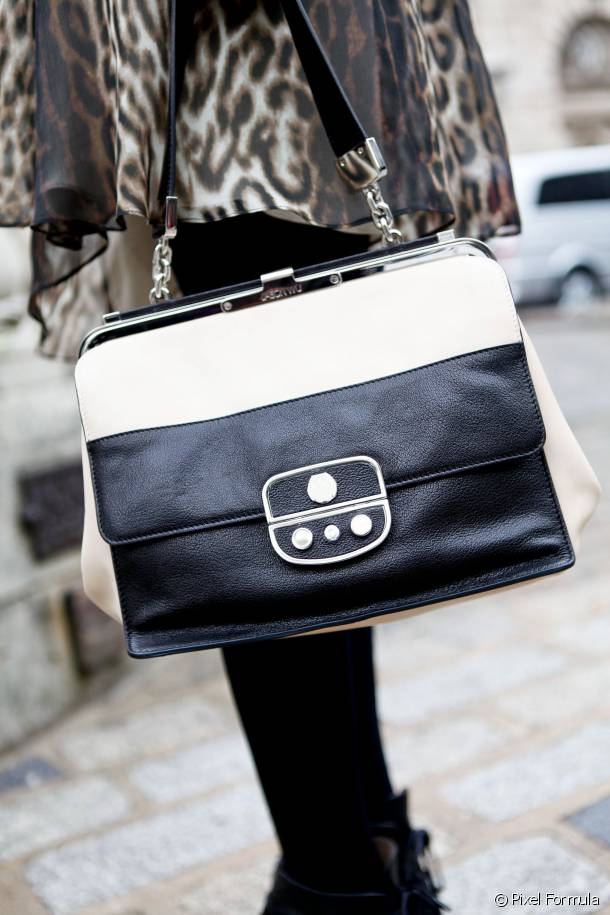 Our advice
Do you wish to obtain a hair colour which is luminous just like our Streetstyle model? You must take care of your hair colour both at home and in the salon. At home, pamper your locks by adopting the Color Therapy regime. This is made up of Intense Color shampoo, Deep Color Mask and Ultimate Color Leave-In Treatment. Finally, visit your hairdresser regularly to boost your colour or to carry out any touch-ups on the roots.
This article inspired you?
Take action and find your salon
The essentials

of the season