Blonde hair: find the shade of blond that's perfect for you
Light or dark, golden or ash, there are a million and one dimensions to blonde… And a shade out there to enhance every woman's hair! Follow our guide to different shades of blonde so you can go for a new shade without going wrong!
Blonde hair colouring: platinum blonde
This extremely light blonde is easily recognisable as it is bordering on white. An extreme shade for which Marilyn Monroe is the undisputed ambassador, as she made it a symbol of Hollywood glamour. It's hardly surprising that this iconic blonde shade gives your hair extreme sex appeal and a femme fatale look. It can be done easily by lightening a blonde to light brown base to enhance porcelain complexions with blue or green eyes. However, it is not recommended for brunettes at all, as it is difficult to pull off. This is because brunettes need to bleach their locks several times over to get this shade, which could of course damage them. If you have a dark complexion and dark eyes, make sure you are 100% sure you want this shade as it will create an extreme contrast with your colouring.
Blonde hair colouring: honey blonde
This medium shade of blonde with bright golden highlights gives you a very natural look, as it is neither very light nor dark. Good news, this indulgently elegant shade of blonde suits everyone! It is easy to adopt whatever your base colour, as it only requires a mild bleaching treatment beforehand. This charming shade is perfect for going blonde without overly weakening your locks. Other advantages include: it gives those with pale skin a radiant complexion and warms up dark complexions. Both elegant and understated, this shade of blonde is perfect for sweet yet charismatic ladies.
Blonde hair colouring: dark blonde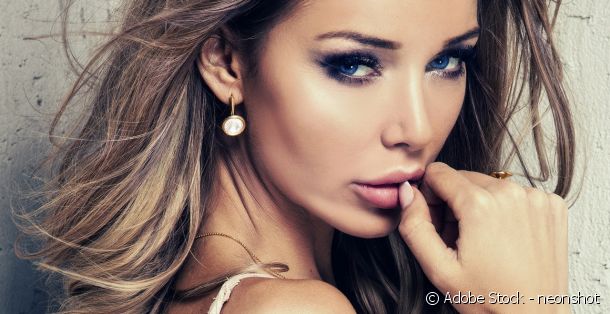 Halfway between golden blonde and light brown (for which it is often mistaken), this versatile shade is one of the easiest shades of blonde to adopt as it enhances everyone's features! Despite looking rather conventional, dark blonde has real powers of seduction when you look at it more closely: it is the perfect blonde for the career woman or sultry seductress, depending on your mood. With its very natural look, it enhances your locks in a subtle way. On a light base, it can be obtained with a tone-on-tone colouring treatment which slightly darkens your natural colour, whereas for brunettes, a bleaching stage is a must beforehand to lighten the hair enough before applying a dark blonde colouring treatment.
Blonde colouring: strawberry blonde
Halfway between blonde and red, this medium light blond is characterised by its golden and copper highlights. It's exactly that which gives strawberry blonde its character! Although perfect for enhancing paler complexions, its warm shades can also go well with dark complexions. It is easier to adopt on a light to light brown base than on dark hair. This shade of blonde can be obtained by use of a colouring treatment or by adding in simple honey blonde streaks to naturally red hair with highlights suited to the base shade. Brunettes, however, will have to bleach their hair to get a nice shade of strawberry blonde. But it's definitely worth it, as it will give you an incredibly irresistible and mysterious aura.
Blonde hair colouring: golden or Californian blonde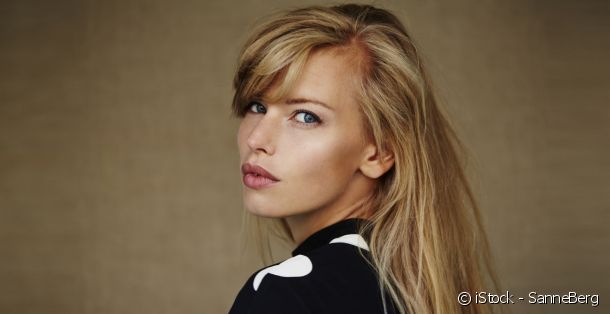 This radiant and sexy blonde that surfers make us envious of creates beautiful golden highlights in our locks. Fair yet warm, it illuminates dark blonde to light brown hair with highlights, giving a sun-kissed effect as if you're just back from your summer holidays! However, it does not suit extremely light blondes or ebony locks as it creates too much of a stark contrast to get a natural result that you will be happy with. Base colour permitting, go for Californian blonde as it is perfect for awakening your natural glow, whatever your skin tone, and with just a few highlights it can give you a radiant complexion.
Blonde hair colouring: ice blonde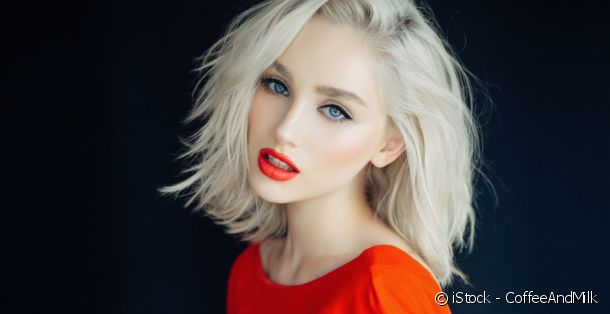 A derivative of platinum blonde, this extreme shade is as light as the latter but it is even colder. With this shade, your hair can show off flawless streaks without a single highlight. On top of that, artificial white locks, an immediate radical change and an incredibly chic look that you cannot beat… A fair complexion is the main criterion for adopting this Nordic shade of blonde, as it looks a lot less sophisticated with a warm or dark complexion. Also, a light base is best to make bleaching easier. Although those with blonde or light brown locks can bleach their hair without overly damaging it, brunettes must bleach their locks several times over and must apply several patinas to get this pure white blonde, which would weaken the locks too much. Reserved for a privileged few, ice blonde is still perfect for those who dream of having an ice queen rock chick look.
Blonde hair colouring: ash blonde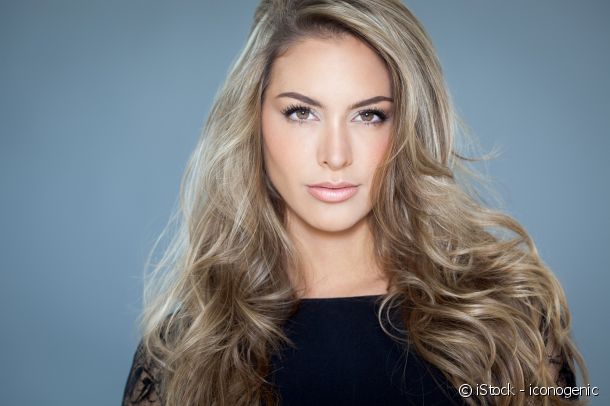 A variation on dark blond, this shade stands out with its silver-grey highlights, making it a very natural cold blonde. So this is the perfect option for masking your first few grey hairs! As dark as but softer than light brown, for which it is often mistaken, this subtle shade is perfect for those who are unsure about going blonde. But before you go in for its chic and elegant look, make sure you have pale eyes and a fair complexion. Otherwise, it could make your skin tone look dull. Finally, consider keeping your ash blond in shape with targeted products if you wish to keep those silvery grey shades that you love so much!
Blonde hair colouring: baby blonde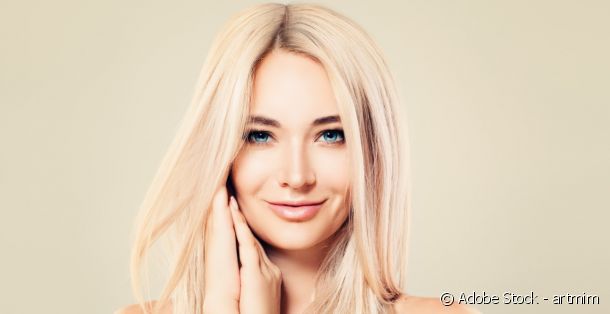 As its name suggests, this very light blonde verging on beige perfectly mimics the blonde shade that you may have had as a child. Almost as pale as platinum, it is colder as it does not contain any golden highlights. This makes it a much more natural-looking colour. Made famous by Grace Kelly, it was initially the preserve of sophisticated women before reinventing itself and becoming sexier than ever on Brigitte Bardot. This was when BB blonde was born, the iconic and fascinating shade which gives you an innocent yet sultry look to die for. If you are naturally blonde, a simple patina and highlights will allow you to create this perfect shade. However, if you have brown hair, you will have to bleach and colour your locks, not a decision to be taken lightly!
So, which shade of blonde will you go for?
This article inspired you?
Take action and find your salon