Men: the influence of the fifties on the Spring-Summer 2020 hairstyles
Gentlemen, this summer is the time to say goodbye to bohemian styles, rock looks and man buns. Now Jean Louis David's Spring-Summer collection injects a touch of 1950s sophistication and glamour into current trends. Think Paul Newman's wild style or James Dean and Elvis Presley's sex appeal: this season you can give the 50s look a go for yourself!
Crazy about JLD: a taste for revival
This season, Jean Louis David wants to pay homage to some of the most legendary, glamourous and rock'n'roll looks from past decades to create on-trend styles for both men and women. More specifically, the retro-chic look from the 50s, which has inspired the masculine looks for the brand new Crazy about JLD collection…
A James Dean-style retro cut
You must admit, you couldn't honestly say you would turn down a look inspired by the incredibly famous James Dean! Based on the same principle as the highly on-trend undercut (very short hair on the sides and volume on top) this 50s cut preserves a similar distribution of volume but with more hair, notably on the sides.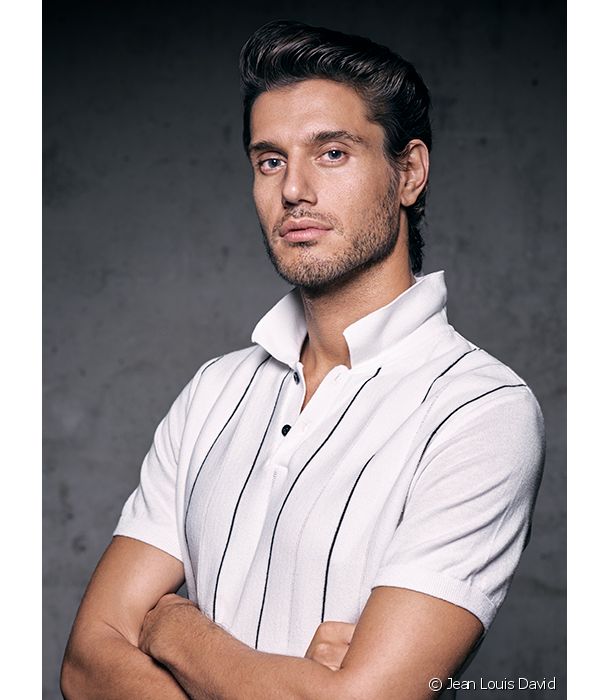 Gentlemen, dare to give blow-drying a try!
To ensure you create enough volume and to give hold and style to your 50s look, you will most likely need to blow-dry your hair. To do this, get your hands on a round brush with an average-sized diameter, (suited to your hair length) then dry your hair. Brush it out towards the back to obtain wonderful movement and to lift the hair at the roots. If your hair is still not tamed, despite the blow-drying, don't panic. You can put it right with this step!
Slicked-back like Elvis Presley…
Once your hair is long enough to reinterpret this famous perfectly blow-dried 50s look, all you need to do is give the look hold and the famous sought-after 'slicked back' effect. Use a fine-toothed comb, Jean Louis David's Go Style Sculpting Paste and Fix Ultime Go Style spray. Apply a few squirts of Sculpting Paste into the palm of your hand, heat it up and apply it to your hair, taking care to sweep it towards the back without destroying the quiff. For more definition, you can use a comb to help. To ensure your hairstyle has flawless hold, apply Fix Ultime extra hold hairspray. Ta-da, you're good to go!
This article inspired you?
Take action and find your salon
The essentials

of the season