Men: 3 haircut ideas for mid-length hair
This season, why not go for mid-length hair? Whether you want a slightly slicked-back retro look or a surfer style, take a look at the following three haircuts spotted during the Spring-Summer fashion weeks. So gentlemen, wild or slicked back hair- what will you choose?
1. A 60s style retro look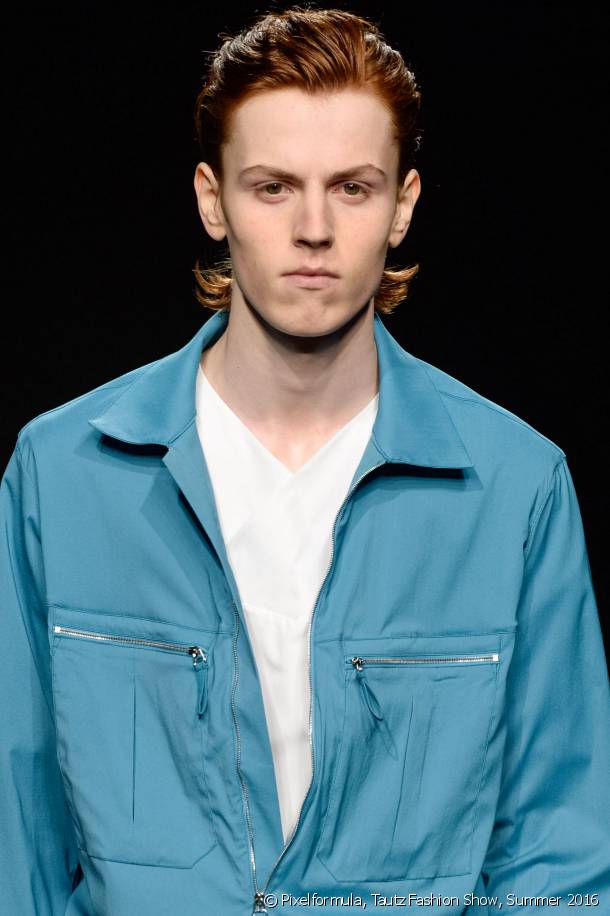 The first look spotted on the catwalk: slicked-back hipster style hair: short on the sides, longer on the top of the head and combed towards the back. Rediscover the sophistication of the 60s with this modern version. For a flawless result, apply a small amount of gel to damp hair: just what you need to tame any rebellious strands. The style gives character to the face and the hair is kept back. Those who wish to have an adaptable, quick hairstyle should try it out: without gel, you will obtain a more casual finish.
2. A messy-styled effect on mid-length hair
Perfect for wavy hair, this haircut gives you a relaxed surfer vibe. The aim? Casual, yet perfectly styled. To work with your hair and to give it a wet look, Beach Gel is ideal. Apply it to damp hair (to adopt the wet look trend ) or apply to dry hair. It also works just as well on straight hair. The best thing to do? Apply the product whilst scrunching your hair in your hands. This allows you to give body to your hairstyle whilst fixing it for the day. All you need to do now is show off a beautiful 3-day beard to finish off the look.
3. A side parting wavy style combo for a relaxed haircut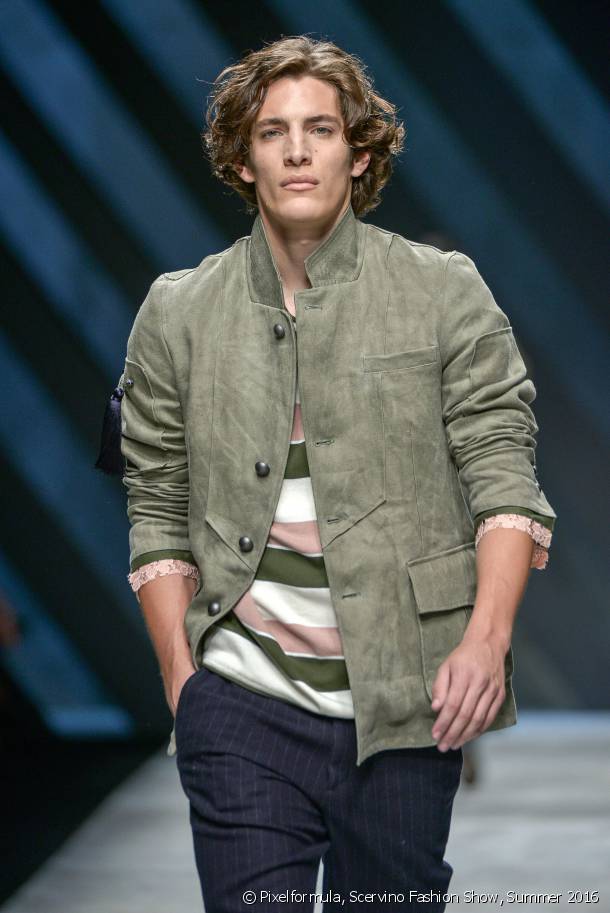 The side parting is also for men and the Scervino fashion show proves it! Amongst this season's hair trends, this mid-length relaxed haircut is essential for enhancing soft wavy hair. The plus point? Long hair on top and a wavy effect gives body to the haircut. If you are naturally blond, you can even enhance the effects with highlights: you'll have a surfer look in no time. Note: if you have fine hair you can dare to try layers as long as they are light (careful to avoid the rat's tail effect). On a daily basis, it's ultra-quick to create: a styling product is all you need to fix it. For a discreet finish, opt for wax to mattify the style.
And to go one step further with your hair regime, strengthen your hair , with targeted treatments.
This article inspired you?
Take action and find your salon
The essentials

of the season