Headbands: the comeback
Although headbands have been long considered an accessory for children, this is no longer the case. The revisited version of this accessory is being sported by it-girls the world over. It is easy to wear, and can enhance all kinds of different styles.
You can add a new twist to a conventional outfit by opting for a colourful headband. Worn with short hair, it can add a feminine touch to a look. A minimalist headband design can add a sophisticated edge to your style. In short, headbands provide you with so many options it can be hard to know which one to choose. We take a closer look at three styles which you can copy.
The statement headband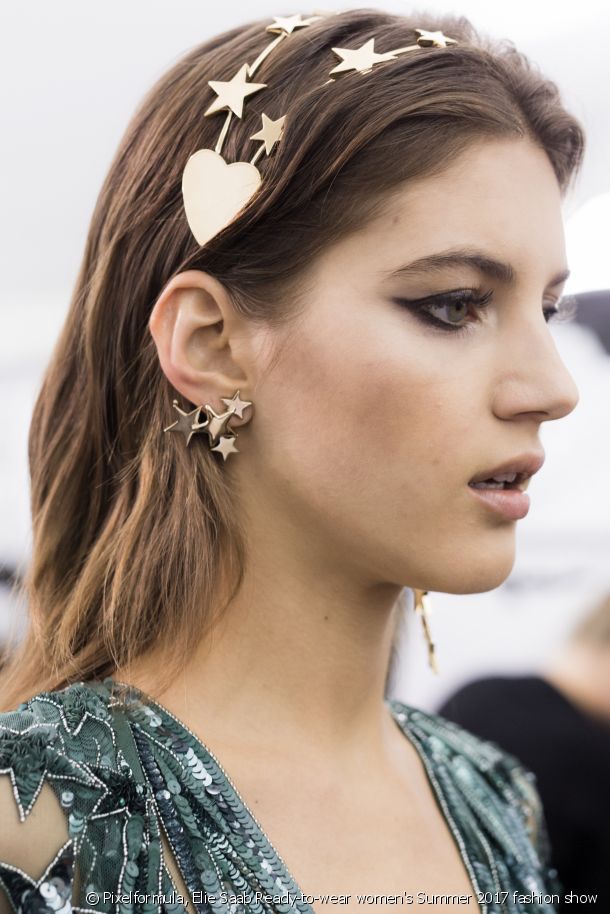 Spotted at the Elie Saab fashion show during Spring-Summer 2017 Fashion week, the metallic headband is as modern as they come. Combined with pretty patterns, such as stars, this headband can also give you a romantic look. It is the perfect combination for a hot look.
How do you wear it? Tone down the childish aspect of the headband with a wavy, almost wild tousled effect. If your hair is too fine, feel free to backcomb it .
The exotic headband
Colourful and combined with bright red lipstick, this headband really boosts the whole look. It was spotted at the Marie Katrantzou fashion show during the Summer 2017 London Fashion Week. Hippie chic and even exotic, this accessory has something daring about it.
How do you wear it? With a low, loose chignon to showcase the accessory. Do not forget to leave a few strands loose framing your face to finish off the whole 'adventurer' look.
The sophisticated headband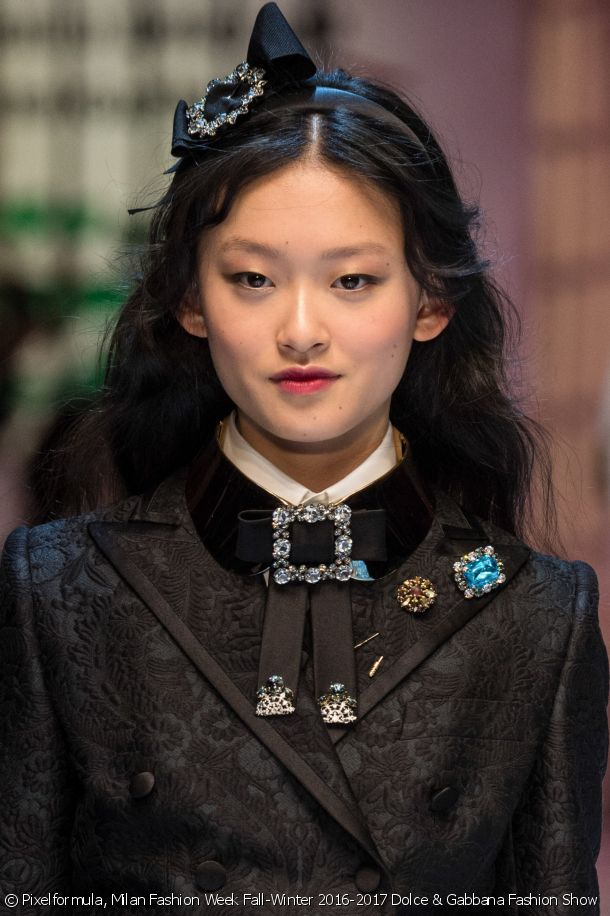 This highly sophisticated dressy black headband, spotted at the Fall-Winter 2016-2017 Dolce & Gabbana Fashion Show during Milan Fashion Week, adds an immediate touch of sophistication to any hairstyle. With rhinestones, the accessory instantly turns into hair jewellery, without being too glitzy or over the top.
How do you wear it? Don't feel like you have to choose a dark coloured headband, if you think it will make you look overly austere. One great idea to keep in mind is that this accessory can be turned into hair jewellery . With this look, avoid wearing any statement necklaces so as not to go over the top with your accessories.
This article inspired you?
Take action and find your salon
The essentials

of the season