Extreme Arctic Light: take a closer look at the new Jean Louis David collection
Do you want a lighter and more luminous hair colour for the Spring-Summer season? Discover Extreme Arctic Light, a technique exclusive to the Jean Louis David salons! You will find out everything about this hair colour- how it is applied and the finished result. So, is it made for you?
Take a closer look at Extreme Arctic Light, the new Jean Louis David colouring technique
"Above all, it's a blond hair colouring technique, nuanced by cold light blond highlights all over. In addition, extremely light streaks, verging on platinum blond, are applied at the front of the head. As for the roots, they remain natural in order to add even more depth and to guarantee a sophisticated result. However, careful, this colour is only meant for those who already have a blond base."
"The aim is to give maximum depth to the colour, making the eyes stand out."
Vanessa Giani
The inspiration behind Extreme Arctic Light
"Extreme Arctic Light responds to the trend of having very light blond hair. In fact, in recent months several celebrities have opted for platinum , baby or white blond. The result: lots of our clients request this kind of colouring which they have seen in fashion magazines. We offer Extreme Arctic Light: a very light blond which is still contrasted so they can easily maintain it on a day to day basis."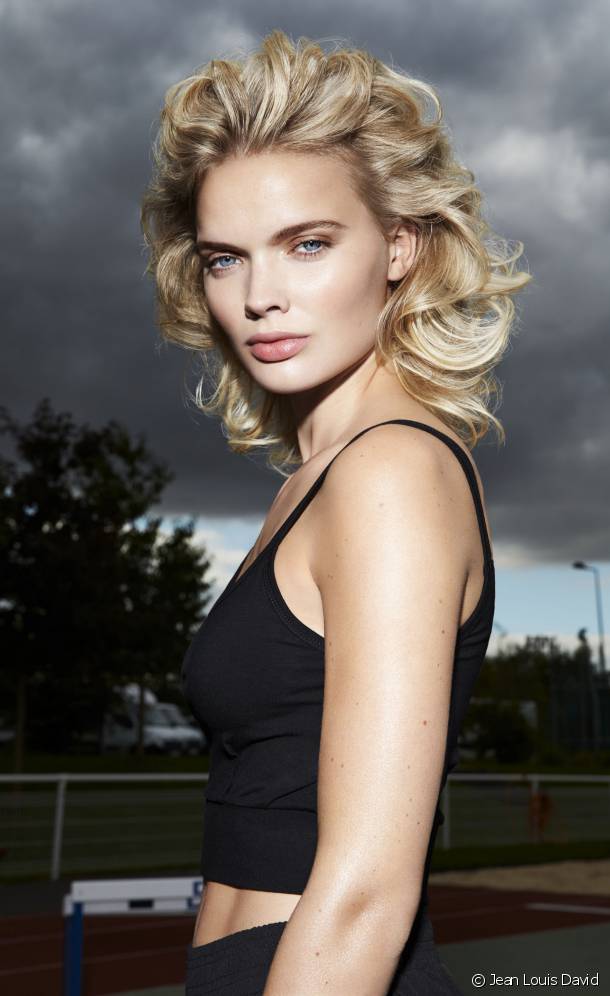 How can I take care of my coloured hair?
"Extreme Arctic Light is very easy to maintain. It's a temporary hair colouring so it ages very well with time and gradually washes out. Simply visit your hairdresser roughly every 6 weeks to revive your colour's pigments. Finally, adopt the Color Therapy regime at home. You will prolong your colour's radiant shine, whilst keeping your hair full of health."
This article inspired you?
Take action and find your salon
The expert Jean Louis David
Vanessa Giani
Head of training in Paris