Step by step: to create the short hairstyle from the Boss Women fashion show?
Yes, short haircuts are on trend and ultra-feminine! The models from the Boss Women fashion show proved this during the Spring-Summer 2016 Fashion Week in New York. If you also have a short haircut, find out how you can create the same hairstyle step by step.
Step 1: prepare your hair
Your hair must be clean and untangled before you start styling. To do this, wash your hair with Moisture and Lightness Shampoo from the Oil Therapy range. This treatment suits all kinds of hair. It deeply nourishes, strengthens and adds shine to your hair. Once your hair is clean, remove any knots using a flat brush. Detangling is a very important step as it facilitates styling and allows you to get a flawless finish. Ideally, leave your hair to air dry. If you don't have lots of time to get ready, use a hairdryer. Above all, consider applying a thermo-active treatment beforehand to protect your hair against high temperatures.
Step 2: Create a flattened down short haircut
DIAPORAMA :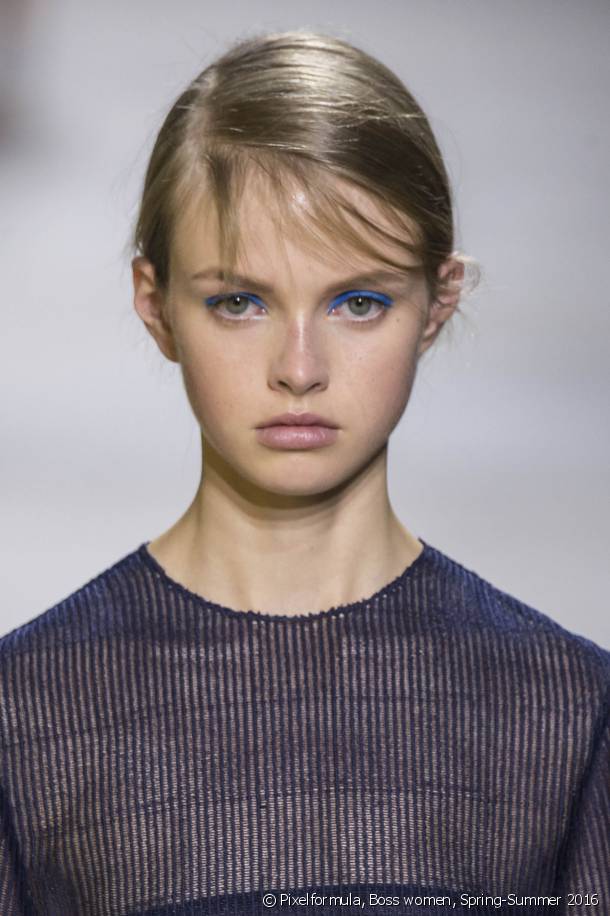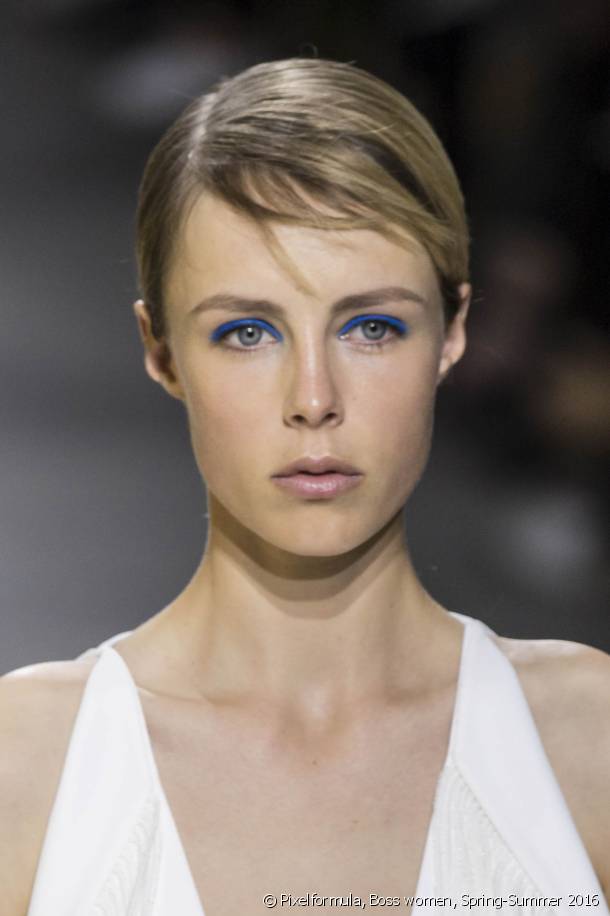 Use a fine comb and mark out a clear side parting . Then heat up a small amount of Design Gel in your hands and spread it all over your hair. Flatten down your hair exerting light pressure, placing it behind your ears. You can use your fine comb again to tame any rebellious small pieces of hair.
Step 3: carry out the finishing touches
Now focus on the front section. Lightly place a strand of hair on your forehead to obtain a super-slicked fringe . Also feel free to experiment with 'baby hair' effects to adorn your face in a fashionable way. To finish, apply hairspray all over to guarantee your hairstyle has maximum hold.
This article inspired you?
Take action and find your salon
The essentials

of the season