Seen on the catwalk: 5 on trend hairstyles to recreate at home!
Are you lacking in inspiration for styling your hair? From sleek braids, a messy-styled effect to the essential half-ponytail, here are five looks spotted on the catwalk!
1. Cornrow braids for a romantic style
Spotted on the catwalk, as well as at the latest Coachella festival, the cornrow braid is THE ultimate summer trend. The principle is simple: you just need to recreate the African braid technique . But how do you wear it? As a double version, on each side of your head, leaving a few rebellious strands loose around your face. We like this mini braid as it gives freedom to your lengths.
2. The messy-styled effect for a casual look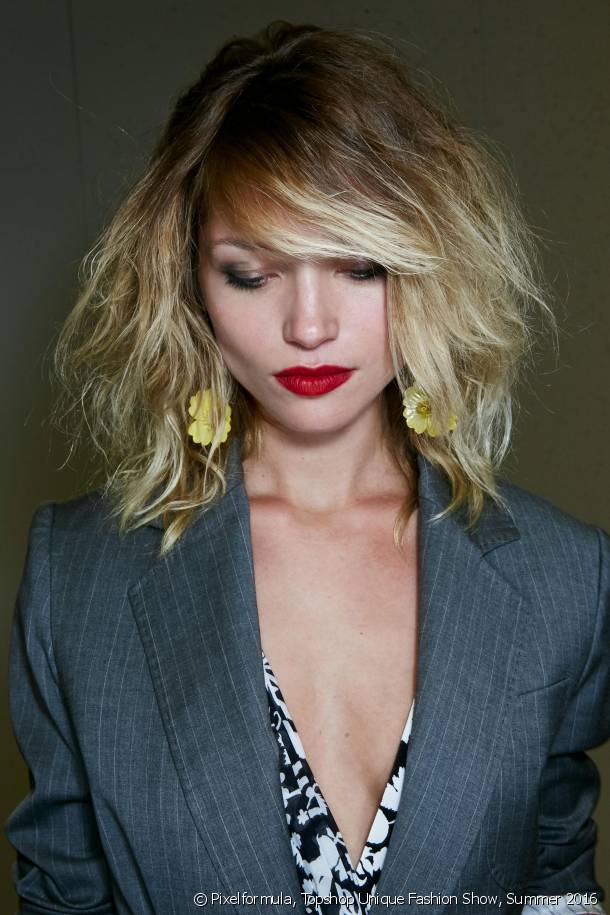 Do you wish to try out a 'just got back from holiday' look? Go for this messy-styled effect which is accentuated by this blond layered cut. To obtain this 'just left the beach' finish, start by untangling damp hair. Apply Beach Spray to your lengths and scrunch them to obtain this messy-styled effect. The finishing touch? Red lipstick and XXL curls.
3. The bohemian braid for a quick hairstyle
Do you wish to enhance a conventional ponytail or a classic chignon? Opt for a pretty braid to reinforce your bohemian look. To achieve this style, it's ultra-simple. You just need to take a relatively large strand and place it on one side of your head (about 5cm thick along your hairline). Plait all of it and gather it together like a crown on your forehead. Fix it with a few flat hairpins and slide it into your chignon. Leave a few strands loose and that's all there is to it. One tip: if your plait is tight, feel free to loosen it slightly at the last minute.
4. The 100% curly look to play the natural card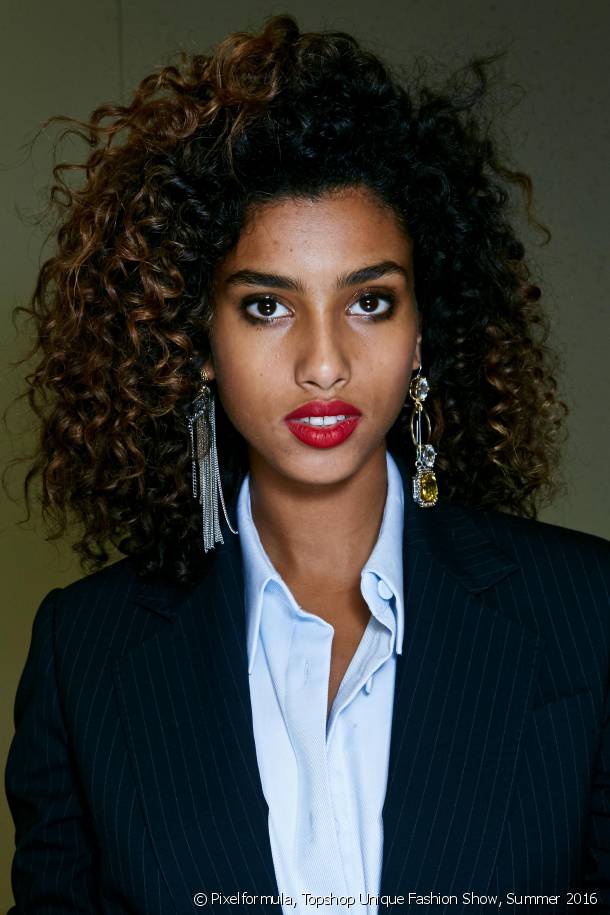 We have one wish when we look at this photo: forget straighteners and go for curls! How can you create a hairstyle with such an effect? Intense hydration! When you style your hair, add a small amount of mousse from midway down to the ends: a good tip for sculpting your curls. To maximise the result, go for a partial hair colouring treatment, such as a sun-kissed effect – the best look for curls!
5. The floaty half-ponytail to show off your lengths
If you're a fan of the bohemian look, go for the half-ponytail, a quick and easy hairstyle to create! To start, mark out a side parting and plan to leave a few strands loose to accentuate the floaty look. Tie up your hair with an elasticated hair tie or small hairpins (if you wish to increase volume). Do you have long hair? Avoid straightening it and go for light waves: a good tip if you have fine hair. Once you have created your curls , you just need to scrunch them with your fingers to obtain a messy-styled effect. Our tip: add in a few plaits to accentuate the romantic look.
Do you wish to maintain your hair? Discover the ingredients used in the Oil Therapy range's products: a trio of oils which protects your hair, repairs it and regulates the production of sebum!
This article inspired you?
Take action and find your salon