[Hair Story] Shea: African women's golden product
Produced by African women for centuries, shea butter is a natural remedy for dry hair. With its hydrating and nourishing concentrate of active ingredients, this "gold for women" is the star ingredient in many hair treatments.
Off to sub-Saharan Africa now with its tree-lined savannahs. Shea, with a height of around fifteen metres, is a sacred tree of which women are the keepers. Between July and December, each year they produce this butter which is extremely popular. To obtain it, the nuts (around 20 kilos per year) are harvested and the pulp is extracted. Only the kernels are kept, before being sorted, washed and then dried. They are then crushed and ground down. The paste obtained is mixed by hand with water. All that's left is to roast and filter it.
Essential in African culture
For centuries, African people have used shea butter in traditional recipes, for beauty products, as a hydrating treatment and for its medicinal virtues. It prevents skin irritations, promotes healing and eases joint pain. Omnipresent in the local culture, it is used as a massaging ointment for babies and early kings' funeral beds were carved out of shea wood. In antiquity, Egyptians fell in love with this product's benefits. Nefertiti even used it as a skin treatment. In the 14th century, a Berber explorer evoked the importance of shea in Africa in one of his works. This was the start of it becoming well-known around the world. The development of international commerce did the rest.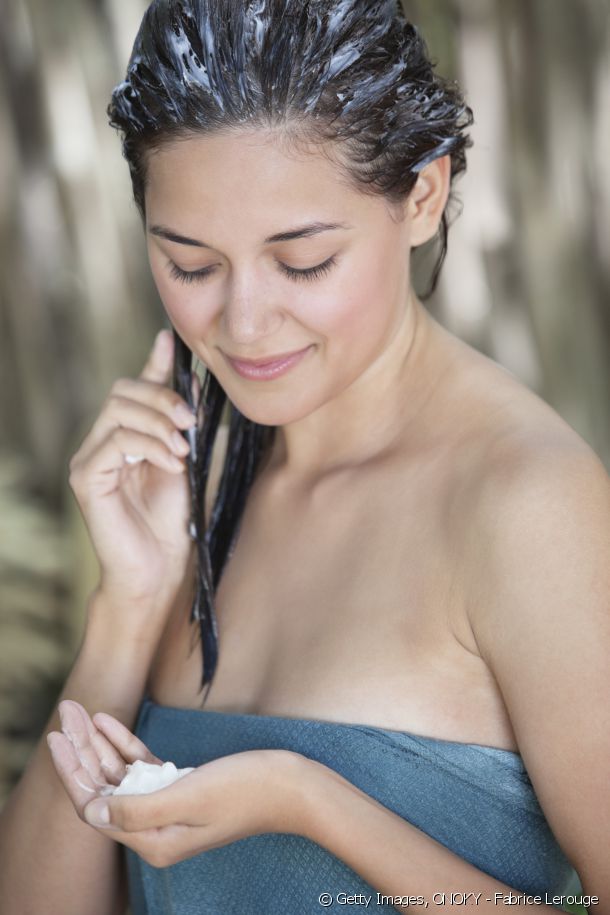 Used as a solution for dry hair
In France, shea is one of the star ingredients of many beauty products. With its formula concentrated in minerals, fatty acids and vitamins, it is the richest natural butter in reparative active ingredients. You will find it diluted in several shampoos, serums or masks.
For intensive action, many people apply it directly, like many African people do. It's an intense way to deeply protect, hydrate and strengthen your hair. In this case, it's the raw butter which is used. There is the pale yellow edible butter with a strong fragrance (sold on Malian or Burkinabé markets for example) and white shea butter with essential oils, for purely cosmetic usage. For curly hair (naturally dry), consider trying an oil bath, recommended by the pros. Heat up the butter for a few seconds in the microwave and spread it all over the lengths, tips and scalp. Let it soak in, preferably overnight, before washing your hair.
Now you know all about shea butter, take a closer look at argan oil and its softening, hydrating and anti-oxidant properties.
This article inspired you?
Take action and find your salon
The essentials

of the season